Welcome to Edinburgh Triathletes
Edinburgh Triathletes is one of the largest, friendliest and most successful triathlon clubs in Scotland and organises several premier events in the triathlon calendar, including the Gullane Beach triathlon and the New Year's Day triathlon. See 2013 & 2014 results.
News:
Triathlon Scotland have launched an online Club News Update.
The sponsors page has been updated, so shout if you spot any errors.
The current ET Club Championship standings are on the Races page.
There is more members news, (including the TT results from 2014 and 2013) if you 'Sign In' and go to the 'Members' page, or on facebook and club emails.
An extract from the weekly training email is now on the training page.
September
Final Club Target race at Porty Aquathlon: 21st September (tbc)
Gullane Triathlon is on Saturday 6th Sept 2014. (Photo: Pam McLeod, 2013)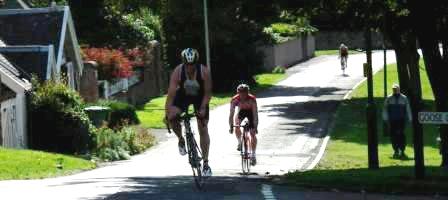 Two ET club target races this month:
Haddington sprint: 31st August
Aberfeldy Middle Distance (Scottish & British champs): 17th August
June
Three ET club target races this month:
Lochore aquathlon (Scottish champs): 15th June

Bruce (Lochore) sprint: 15th June

Knockburn Sprint (Scottish champs): 8th June
ET has a 2male+2female relay team entered in the Foxlake Triathlon on 7th June

May
Glasgow 2014 Invitational Triathlon Saturday 24th. ET hope to have two 2male+2female relay teams in this.
Club Target race at Strathclyde Standard (Scottish champs) on 18th May
Apri

l
24-hour sponsored team swim on 11-12th April, organised by Keira. The wet and dry teams produced an awesome 532k of swimming, (.xls results) and over £7000 was raised for charities. Donations can still be made to the justgiving page on http://www.justgiving.com/EdinburghTriathletes. (Photo: Anna Henly).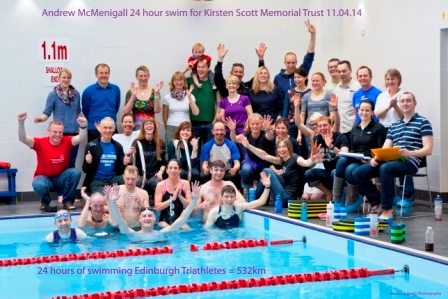 Training weekend Friday 4th - Sunday 6th April. Thank you Kirsten Cameron and team for the organisation and well done to all who went. See ET club emails for more details. (Photos: Sharon Grimshaw).


March
Excellent turnout at the Tranent Sprint with the new ET Trisuit on show. Big shout out to Laura Forrester and Lynn Hanley for age-group wins. See race page for more details and for other target races.
Saturday 15th closed road cycle session 1000-1300 at the Royal Highland Centre. Thank you to Richard for organising this and the 'bike skills' sessions.
February
The 1-hour 'Postal' swim clocked up a total of 58 km (by 18 swimmers) on Wednesday 26th February swim session. Terrific performance, and thank you to organisers and timing/lap counters.

Richard's four Saturday 'bike skills' sessions started on 15th February.

January
A big thank you to two-time World 10 km Open Water champion and Olympic silver medallist Keri-anne Payne and double Commonwealth gold medallist David Carry for the masterclass during Saturday 25th's swim session. (Photo: Greg McDowall).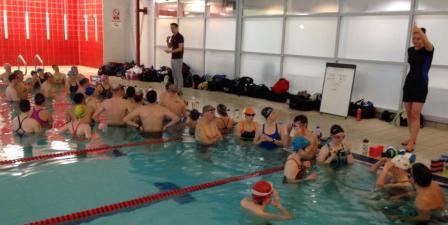 Congratulations to John Whittaker on his well deserved recognition as runner-up in the Clubsport Edinburgh's life time achievement award.
New Year's Day Triathlon 2014 Results (xls download). Well done to everyone who took part. (Photo:Neil Bain)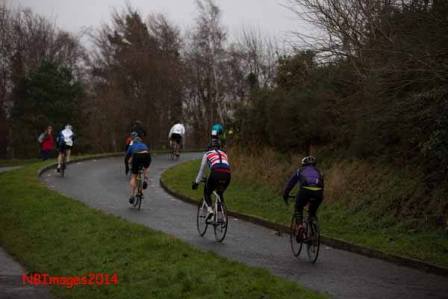 2013
Unfortunately, 2013 will be remembered by Edinburgh Triathletes as one of sadness and tragedy with the deaths of active member and vice-president Andrew McMenigall, founder member Douglas Brown and long time supporter of Gullane Stephen Churcher. All were killed while cycling and the triathlon and cycling communities have been shocked by their deaths. (Photo: Jim McGoldrick)