Welcome to Edinburgh Triathletes
Edinburgh Triathletes is one of the largest, friendliest and most successful triathlon clubs in Scotland and organises several premier events in the triathlon calendar, including the Gullane Beach triathlon and the New Year's Day triathlon. 
2015
Triathlon Scotland confirm 7 championships events for 2015 (see 'Races')
Gullane Triathlon likely to be in late September.

Thursday 1st January: New Year's Day Triathlon, Edinburgh
2014
6 Dec: Swimming Gala (afternoon), Christmas bash & Awards (1930hr)
20 Nov: Edinburgh Evening News article on Arnott Kidd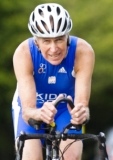 16 Nov:
Triathlon Scotland Legends Rankings...
Gold for Mireille Captieux (Standard distance)
Gold for Eilidh Yates (OW)
Bronze for Eilidh Yates (Cross)
We now have an entry page on Club Sport Edinburgh.
Belated congratulations to Sandy Legget on his 10:32 at the Outlaw in July, and Gold at Selkirk on 4th May for Mireille Captieux.
11 Nov: A well-attended AGM at the Minto (including run, eats and a draft Tribull).
2 Nov: Tweet from Triathlon Scotland...
17-19 Oct: Training weekend
A huge thank you to Mike Brown for organizing a brilliant ET Training Weekend at Bridge of Earn, and to Gavin and Richard for delivering an inspired coaching programme in such a short space of time.

5 Oct: Congratulations to Joe Tomaney on a sub-12 debut in Barcelona.
Previous Results and Highlights...