Welcome to Edinburgh Triathletes
Edinburgh Triathletes is one of the largest and most successful triathlon clubs in Scotland and organises two premier events in the triathlon calendar namely the Gullane Beach triathlon and the New Year's Day triathlon. It is thought that the first triathlon in Scotland was organised by ET members.
If you would like to find out more about Triathlons or Edinburgh Triathletes take a look at our 'how to get started page', or contact us by email.
2017
1st Jan: New Year's Day Triathlon - entries now open.
2016
Laura has restarted the 'Trumpet's, which have periodic summaries of race results and other goodies. These are emailled to ET members and are also accumulated in the secure 'Members' area along with older Trumpets (generally from Liz R) and other ET docs.

24th Sep: ET Club Champ Race at Foxlake Night Triathlon
10th Sep: Gullane Beach Triathlon - entries now open.
28th Aug: ET Club Champ Race at Lochore Standard (SC)
21st Aug: ET Club Champ Race at Aberfeldy Middle Distance (SC)
24th Jul: ET Club Champ Race at St Mary's Standard
20th Jul: Results from ESMC 750TT pool swim with deep water start and sighting every 6 strokes
19th Jul: ET Hilly 10ml TT bike
17th Jul: Justin H-P sub-13 at IM Bolton.
16th Jul: "Off-piste" swim training at Ainslie Park with David Carry.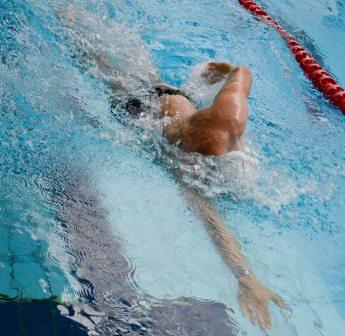 10th Jul:
ET Club Champ Race at Monikie Sprint (SC). AG golds for Arnott K & Liz R (Results)
Fiona M 2nd overall at the River Spey Standard
2nd Jul: ET Hilly 10ml TT bike (results)
30th Jun: Congratulations to Sharon G, who has just passed her Level 2 triathlon coaching qualification.
29th Jun: ESMC 400m TT swim (results)
21-26 Jun:
19th Jun: ET Club Champ Race at Lochore Sprint..."where we had a great turn out of 15 ETs. We had five top 10 finishes and pick of the bunch went to Fiona M... who landed 3rd in her age group." (David F)
11/12th Jun:
8th Jun: 1.5/3km run TT (results) and a course record.
7th Jun: Silverknowes 10ml bike TT (results)
4/5th Jun:
28/29th May:
Fiona M qualifies for 2017 Euros
ET Club Champ Race at Knockburn Aquathlon (SC) & these are the current standings in the ETs Club Champ
23rd May: 800m pool swim TT (results)
22nd May:
15th May:

8th May:
A brilliant AG gold from

Eilidh Y

in the ETU Powerman Long Distance Duathlon, Copenhagen
Some good ET results from Selkirk Standard, with podium finishes from Fiona M, Lynn H & Derek I. (Photo: Karl Z)

4th May: ESMC 750m swim TT (results)
3rd May: Silverknowes 10ml bike TT (results)
23rd - 30th Apr: Mallorca warm weather training
A brilliant week, with a re-assuring range of abilities. A big thank you to organisers, 'advisors', and helpers of various kinds. Photo: Sharon G.

27th Apr: Inverleith run TT (results)
24th Apr: Arnott K's AG win at the St Andrew's Uni sprint.
19th Apr: Congratulations to Richard Foxley, our latest Level 3 Triathlon coach.
17th Apr: A good turnout in purple at the Galasheils Sprint (results), with an AG bronze for Lynn H.
12th Apr: Weekly Pedalhouse sessions continue (check emails)
9th Apr: Start of Saturday morning Beginners' cycling group (see emails)
27th Mar: ET Club Champ Race at Stirling Duathlon (SC, SOTD), and a bronze for Mike B. Scot Champ results & Sprint results.
23rd Mar:
Well done to Derek Ireland, our latest level 1 coach.
Inverleith Time trial (results). "We run this 1.5/3 km TT at Inverleith Park every 6 weeks, so it's a good opportunity to check how your running is progressing as we come into race season" (Liz R)
19th Mar: ET Club Champ Race at Tranent Sprint, with 20 ET finishers, 2 Gold, 2 Silver and 2 Bronze. Well done folks (results)
11 Feb: "Food on the Run" with Freya Ross, Commie Pool 18:45 (see emails for more)
10 Feb: Inverleith run TT (results)
23rd Jan: Iain Gowans duathlon. Congratulations to Mike B & Morag, and more results.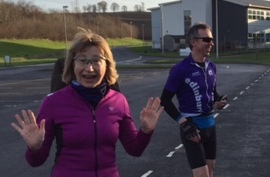 12th Jan: Next block of Pedalhouse spin sessions begins. See emails for latest.
9th Jan: Iain Gowans's duathlon postponed owing to icy conditions. Thank you to Gavin for the sagacious early morning warning.
3rd Jan: Anna H's Pentland Hills run/jog/walk/food. See emails/Facebook for more.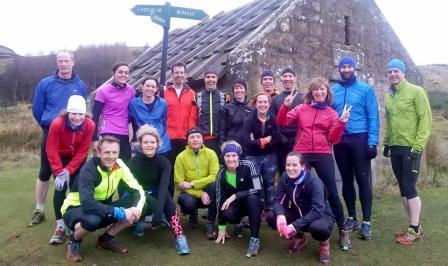 1st Jan: Edinburgh Triathletes' New Year's Day Triathlon and results (photo: Anna Henly)