Sponsors
ET Club Discounts (as at 19 Oct 2016)

You may need to present your membership card and some venues require a promo code too (see your  ET emails for details and any recent changes). If you don't have an ET Membership Card (a new one is needed each year) contact the Membership Secretary.
Also, if you are a member of Triathlon Scotland, this entitles you to a number of other discounts. See your joining/reminder email for further info.
The list is in decending discount sequence, and if you know of any omissions or inaccuracies please let us know.
.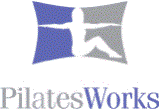 Pilates Works (around 50% discount)
Contact Scott on scottjamesbalfour@hotmail.com
http://www.pilates-works.co.uk/instructors/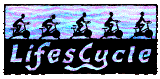 LifesCycle (50% discount)
72 Newhaven Road, Edinburgh EH6 5QG
07536 013511
Newcomers are offered an introductory session free, and if you book 2 further sessions, then the 4th class is free too.
theteam@lifescycle.co.uk
http://www.lifescycle.co.uk/
http://www.facebook.com/pages/LIfesCycle/152693985085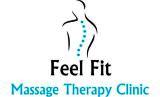 FeelFit (30% discount)
http://www.feelfit-massage-therapy.co.uk

Discount for first session only,( ie £35 instead of £50 for 1hr)
Pedalhouse (29% discount)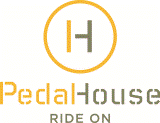 29A Beaverhall Road
Edinburgh
0131 556 0133
ETs book a 5-session class, and get a discount code for a free 6th session.
Also, your first class is always free for everyone and if you bring a friend you get a free pass.
Proactiv (25% discount) with Nicky Smith at

54 Dublin St, Edinburgh, EH3 6NP,
0131 556 1285 and
Bannatyne's Health Club, 89 Newcraighall Road,Edinburgh, EH21 8RX,
0131 657 6800 & 0131 556 1285
(£10 off physiotherapy, taking one hour consultation to £30)
Triscape (25% discount) with David Carry
http://triscape.me/luxury-fitness-camps/total-endurance-triscape-camp-aberdeen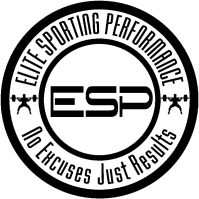 Edinburgh Sporting Performance (ESP) Physiotherapy Clinic (25% discount)
Please show your membership card. 
  £40 Physiotherapy - Initial 

  £30 Physiotherapy- Return


  £45 Sports Massage 60 mins 


  £30 Sports Massage 30 mins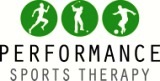 Performance Sports Therapy (22% discount)
with Colin Gordon at
10B Broughton Street Lane
Edinburgh
EH1 3LY
07958010879
0131 208 0684
(Usual £45 session reduced to £35)
Edinburgh Swim Studio (21% discount)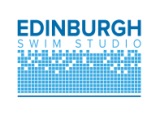 T: 07468 428520
(Emma Levy is a Level 3 Total Immersion coach)
"For a 90 minute first lesson:
- The standard price for a 90 minute first lesson is £95.  Edinburgh Triathletes can take advantage of a special price of £75, which is a 21% discount.
- The 90 minute lesson allows time for an in depth stroke analysis, using four cameras (two above and two below the water), as well as a lesson focussing on key opportunities for improvement identified through that analysis.  The stroke analysis swims, and some of the lesson, are copied onto a DVD that is given to the swimmer at the end of the lesson.
For an on-going commitment:
- Have your first lesson 90 minutes at the discounted rate of £75 instead of £95) in August/September 2016 (in line with the offer above). 
- Follow that with a block of 5 (60 minute) lessons for £335, with the block paid by October 2016.  This is a 10% discount."
FASIC (around 20% discount) 

FASIC at Edinburgh University Centre for Sport and Exercise have a "Club Discount Scheme" so when you call to make an appointment you MUST tell reception that you are part of this scheme. The level of discount is unclear but thought to be around 20% for a sports massage. They also provide physio and have a medic clinic.
http://www.ed.ac.uk/sport-exercise/fasic/about-us/contact-us
Keppiefit (20% discount)

 Contact: Stephen Keppie on 07711 825051 or
Meadowlark Yog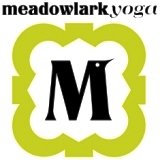 a (20% discount)

 43 Argyle Place, Edinburgh, EH9 1JT
0131 228 7581
http://ashtangayogaedinburgh.com5
Trish Foggo (20% discount)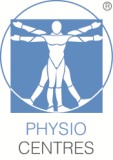 20% off the initial treatment and 10% off any follow up sessions.
Treatments are available at the PhysioCentres  (01315561116) 
Physiocentres: 36 Henderson Row
and Trinity Chiropractic (0131-552-8811)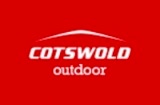 Cotswold Outdoor (15% discount) 
Ground & 1st Floor, 72 Rose Street,
Hanover Buildings, Edinburgh, EH2 2NN
0131 464 9991
edinburgh.shop@cotswoldoutdoor.com
http://community.cotswoldoutdoor.com/stores/edinburgh/
Nevisport (15% discount)

19 Rose Street, Edinburgh, EH2 2PR
0131 225 9498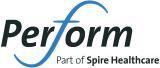 Perform (15% discount)

Physiotherapy and Sport Medicine Centre, Spire
Shawfair Park Hospital
Edinburgh
0131 654 5650

Proactiv (12% discount) with Evelyn Courtney
£5 off sports massage, taking one hour session to £35
54 Dublin St, Edinburgh, EH3 6NP, 0131 556 1285 and
Bannatyne's Health Club, 89 Newcraighall Road, Edinburgh, EH21 8RX,
0131 657 6800 & 07737 750532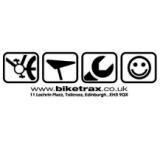 Biketrax (10% discount) (excl bikes and labour) 
 13 Lochrin Place, Tollcross, Edinburgh, EH3 9QX
0131 228 6633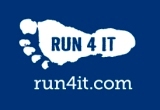 Run 4 It (10% discount)

108-110 Lothian Road, Edinburgh, EH3 9BE
0131 228 3444
www.run4it.com/shops/edinburgh/

Run and Become (10% discount) 
20 Queensferry Street, Edinburgh, EH2 4QW
0131 313 5300
"the 10% discount is available in store and online with simple club runner registration process"
Swim World (10% discount)

I offer lessons for adults that wish to improve their stroke or their fitness, along with learn to swim classes
eg. £5.85 instead of £6.50 for a 30 minute class
Tiso (10% discount)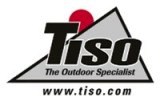 41 Commercial St, Edinburgh
0131 554 0804 and
125 Rose St, Edinburgh
0131 225 9486
Trillium Physiotherapy (10% discount tbc) by Jonathan Cook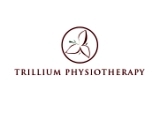 Trillium Physiotherapy
36 North West Circus Place
Stockbridge, Edinburgh
EH3 6TW
Phone: 07411478587
Website:
www.trilliumphysiotherapy.co.uk

Website: www.jcfitness.co.uk
Email: info@trilliumphysiotherapy.co.uk
Buchanan Clinic (10% Discount)

We 

 offer sports injury rehab and massage appointments
Sports Injury Clinic Appointments & Sports Massage
54 Home Street, Edinburgh, EH3 9NA
0131 228 9099
Craigdon Mountain Sports (10% Discount)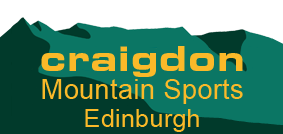 Shop (also online) for sporting equipment
Craigdon Mountain Sports Edinburgh Store
The Pentland Outdoor Centre
44 Biggar Road, Edinburgh, EH10 7BJ