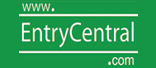 Entry Central:

EntryCentral is an online agency for race entries and club membership applications. EntryCentral began trading in 2003, and they are now the leading agent for multisport events in the UK.

If you wish to make an enquiry about a particular event (e.g. late entry, details amendment or withdrawal), please contact the organiser of the event, whose details are listed on the event's information page. EntryCentral cannot help with such requests.
ENTRY:

Entries via EntryCentral are NOW OPEN.

Confirmation of your entry will be the email receipt that you receive from EntryCentral.

In order to maximise places and minimise disappointment we have produced the following policy regarding entry and refunds for this year's Gullane Beach Triathlon.

Waiting List

If the race fills early we will operate a one-out-one-in waiting list until the closing date (1st August). If you provide an email address, you will be notified of your position on the waiting list when you join. If a place becomes available for you, we will confirm you on the start list without contacting you beforehand. You may withdraw from the waiting list without charge, so if you are on the waiting list but cannot race it is in your interests to let us know. Any remaining waiting list will be deleted on 31st August, but you may be able to enter on the day.

Late Entries

No online entries will be accepted after the closing date (1st August). If all else has failed, your best bet is to turn up at registration on race day morning with a completed entry form and a cheque (please note an on-the-day entry surcharge of £10 Individual / £20 Relay team will be applied) and we may be able to offer you a place based on any no-shows. We cannot guarantee any of these places will be available and we will operate a strictly first come first served policy.

Withdrawals/Refunds/Transfers

Please see your entry confirmation for information relating to withdrawals.

Places are not transferable.